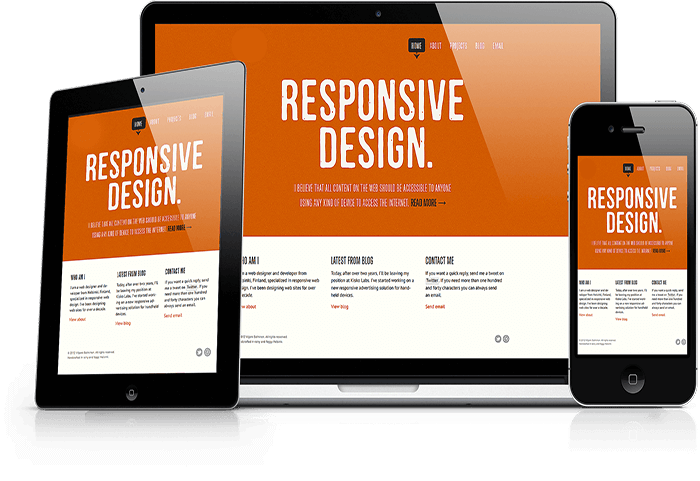 Responsive Design

& Retina Ready
Responsive Design prepares websites for the future of modern website design by making them beautiful across multiple devices.
Our team plans, designs, and develops stunning responsive websites that will increase conversion rates and overall traffic.
We make sure that our responsive websites are beautiful across all devices
Our responsive web design makes sure that your business is preparing for the future mobile web.
Yourshell is one of the pioneers in responsive Web design and SEO friendly / Mobile ready website development services, we started our creative designing services in 2011 in India & in 2016 in Luxembourg – way before responsive and websites were regarded as a form of brand identity. Since then, we have developed SEO friendly / Mobile ready Web designs for hundreds of firms. Our strength lies in understanding and analysing client requirements and offering creative total e-branding solutions to match your needs. Each of our mobile ready websites is a proud work of art. Our strength lies in our dedicated employees and we are a technically strong and creative team who go out of the way to ensure your highest satisfaction. Thanks to our clients and employees, we are one of the best Web design development companies in Luxembourg.
We have developed a unique software to help our clients communicate their requirements accurately to us. It is helps the clients to customise and strategics their websites in various ways right from the font and colour styles to the number and positions of the animation videos, text and pictures . Easy navigability and availability of drop down menus ensure that the customer has a complete and hassle free experience.
With a few mouse clicks, your entire requirements and data is communicate to us. Once we study it, we contact you by phone, e-mail or a personal visit for a more detailed discussion.
After mutual agreement, we conceptualise your project and translate your dreams to reality. We offer responsive web designing not only in English but also all major regional languages in Luxembourg. We are through professionals and use the latest software and design platforms for all our projects.